World
Russian diamond sanctions in G7's sights but doubts remain over impact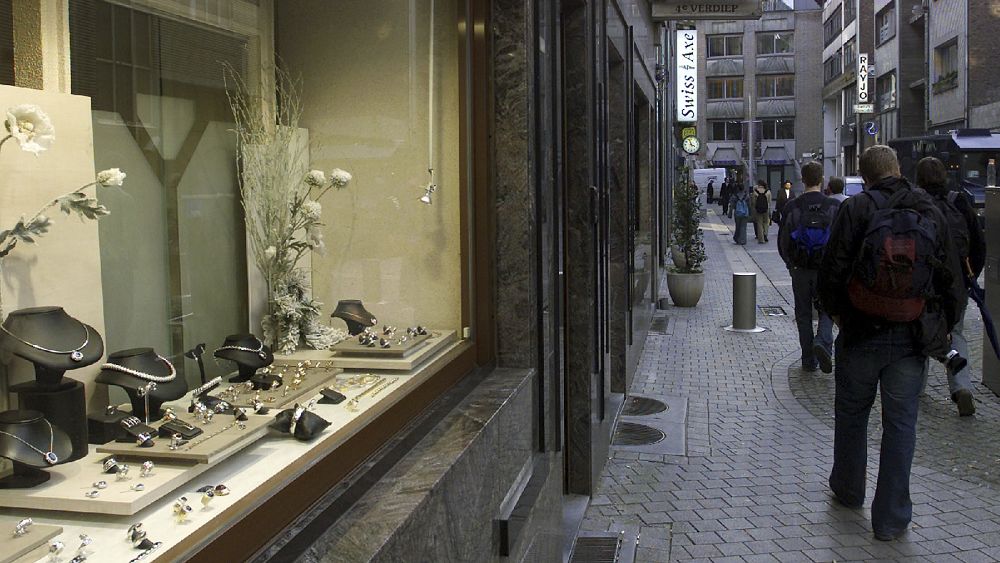 Belgium is among the largest wholesale buyers of rare gems from Moscow, and local professionals fear that a Western ban on Russian diamonds could result in less oversight.
Any impact from a ban on Russian diamonds could be limited, according to a major Belgian diamond trading centre.
Tom Neys from the Antwerp World Diamond Centre said in an interview that sanctions will only work if they are done globally.
"If the European Union would decide to do it alone that would be very dramatic for Antwerp because it means that the rest of the world – that doesn't care about sanctions, that's the reality – will keep trading Russian diamonds and it will make no impact in the Russian economy," Neys told Euronews.
"In fact zero impact," he added.
He also warned that the market could shift to countries that are less vigilant about the origin of diamonds and money laundering, which would simply lead to losses in Antwerp, which accounts for 80% of the world's rough diamonds trade.
Until now, gems from Russia have escaped EU sanctions, but this could soon change.
During last week's G7 summit, the world's most industrialised countries postponed the ban, but pledged to continue work on it.
Russia produces 30% of the world's diamonds, almost all through Alrosa, a state-owned company.
Some jewellers are already starting to switch suppliers, including Ilana Brandwain, founder of Noble Fine Jewellery, who said that her customers in G7 countries including the US, France and Canada have asked her to do so.
"It is very difficult to always know the origin of a polished diamond, but, of course, I used Russian diamonds," Brandwain said in an interview.
"But I know already that the market is much stricter here in Antwerp. All the big jewellery houses, which many of the offices supply here, don't use Russian diamonds because they have requested it for their customers."
For now, the G7 is committed to exploring new technology that would make it possible to trace the origin of diamonds, but European Council President Charles Michel has already warned that trade in Russian diamonds will be restricted.
A date is yet to be set.