World
Italian cooperative aims to revive abandoned land seized from Camorra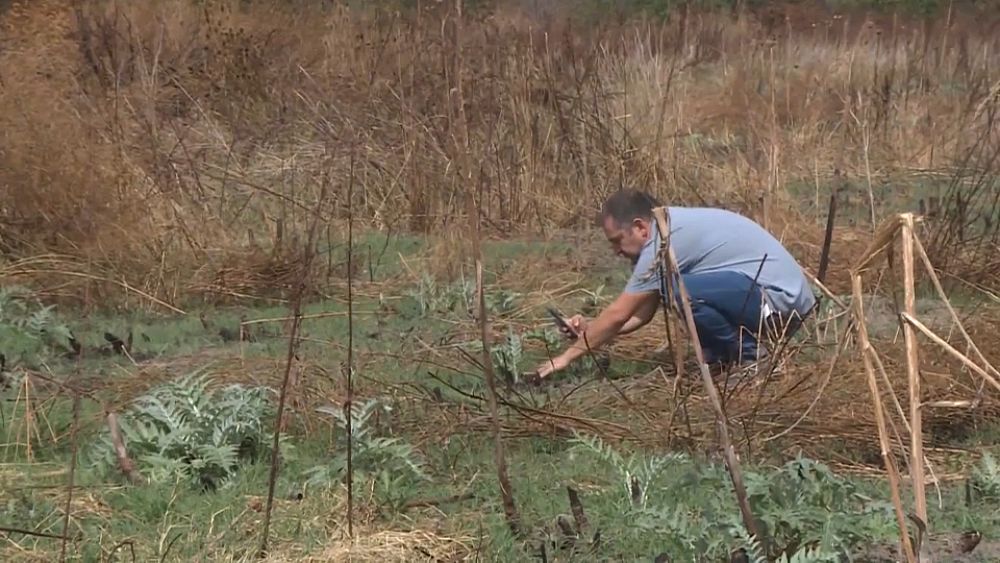 Four years ago, the state handed over fields that had been confiscated from the Camorra clan of Casalesi to an Italian social cooperative. Now it's on a mission to restore life to the land.
In the heart of Italy's 'Land of Fires', near the Italian city of Naples, the Camorra criminal organisation used to manage illegal dumping sites and burn undifferentiated waste in the open air.
Terra Felix – Latin for 'Fertile Land' – is a social cooperative that has been active in the province of Caserta for more than 10 years. Four years ago, the state handed over some property that had been confiscated from the Camorra clan of Casalesi to the cooperative, including 12 hectares of land.
This previously uncultivated and abandoned land is beginning to support the growth of plants, thanks to the cultivation of the cartoon thistle, which increases soil fertility and supports the cultivation of mushrooms through the production of biomasses. 
People with disabilities are also involved in this production.
"We are a social cooperative," explains Terra Felix' Francesco Pascale. "Therefore, we hold an actual moral duty and we have it written in our statute: we must work to create opportunities for the disabled. When we plan a new project, first we think about the involvement of these people in the project and then we think about the rest."
Arson attack
Only a few weeks ago, on 15 August, Terra Felix's land was burnt down, the result of an arson attack that destroyed seven hectares belonging to the cooperative. 
But that hasn't deterred the people living on this land. They keep working it, in a forward-looking manner, in 4.0 greenhouses, where humidity and temperature detectors activate the necessary intake of water automatically. These greenhouses can produce up to one tonne of mushrooms per month.
A long road has already been covered, from the land of fires to automated greenhouses, and a lot more is still ahead.
"With our work, we imagine we can cover a good stretch of this road, so that we can let the beauty, and what this Terra Felix of ours can offer us, come up," Pascale says.
The groove has been dug already and that cannot be burnt down.