World
'I'm ashamed': Xavier Bettel blasts Viktor Orbán for anti-LGBT law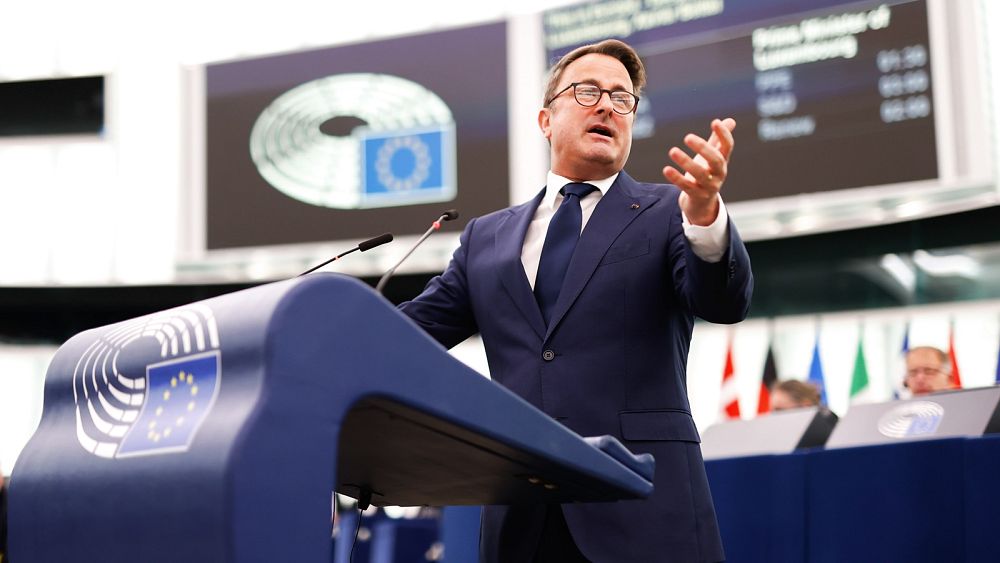 In a candid but defiant intervention before the European Parliament, Luxembourg's Prime Minister Xavier Bettel launched a blistering attack against his Hungarian counterpart, Viktor Orbán, and the anti-LGBT legislation his government has introduced.
"I'm ashamed to see that some of my colleagues want to win votes at the expense of minorities," Bettel, who is one of two openly gay leaders of a European Union country, said on Wednesday morning.
"This has already happened in our history."
The Hungarian law, passed in June 2021 and officially called Child Protection Act, contains one provision that prohibits or heavily restricts depictions of homosexuality and gender reassignment in media content and educational material addressed to audiences under 18 years of age.
This triggered an enormous political backlash and a lawsuit before the European Court of Justice, which was filed by the European Commission and is backed by 15 member states, including Luxembourg.
"If there's anyone in this Parliament who thinks you become homosexual by watching TV, if there's anyone who thinks you become homosexual by listening to a song, then you prove you have understood nothing," Bettel told MEPs in Strasbourg.
"The most difficult for a homosexual is to accept himself," he went on, prompting applause.
"We don't demand pity, we don't demand solidarity, we don't demand compassion. We only demand respect."
Recalling his own experience in coming out, Bettel raised awareness about the challenges that LGBT people face around the world, including in countries where homosexuality is punishable by death.
"Do you know how many young people commit suicide because they can't talk about their own homosexuality?" the Luxembourgish premier said.
"To stigmatise them and to tell them that it is the fault of education, culture, and the audio-visual (sector), this is contrary to what the European Union is and its open tolerance."
Despite the mounting criticism and the pending ECJ case, Budapest intends to hold its ground and keep the controversial legislation in place.
"For us, the matter of child protection knows no compromises, we will protect our children," Péter Szijjártó, Hungary's foreign affairs minister, said earlier this month.
"This is not a simple government decision, nor a parliamentary decision, but this is the will of the people, as it was expressed in a referendum and we do not know of a higher-level decision in a democracy. Therefore, of course, we will stand by child protection, by protecting Hungarian children, regardless of how many countries decide to join the ongoing lawsuit against us."
This article was updated as the initial version erroneously stated that Bettel is the only openly gay leader of an EU country. Irish Taoiseach Leo Varadkar is also openly gay.