World
Brussels, my love? Ursula von der Leyen looks back on policy promises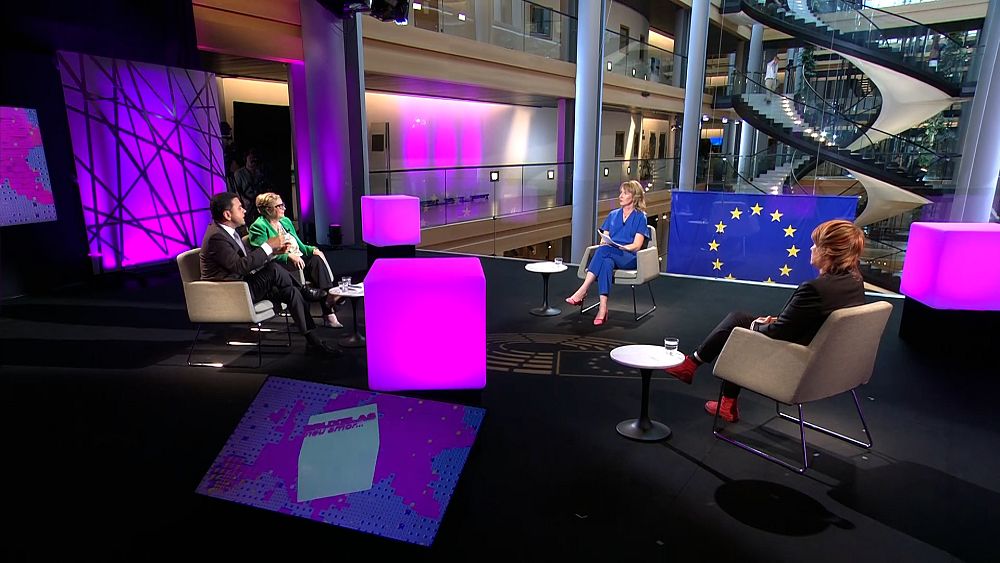 In this edition of our talk show Brussels, my love, we pick apart the EU Commission president's State of the Union speech and discuss a European Parliament report that calls prostitution a form of abuse and not a job.
This week we were joined by Malin Björk, Swedish MEP from the Left, Frances Fitzgerald, Irish MEP from the European People's Party (EPP), and Pedro Marques, Portuguese MEP from the Socialists & Democrats (S&D).
Panelists reacted to the big news of the week in Strasbourg which was the one-hour State of the Union speech delivered by Ursula von der Leyen on Wednesday.
With European Parliament elections coming up next summer, Ursula von der Leyen tried to be upbeat and claimed that 90% of the work that she promised to do was done.
MEPs had mixed reactions to her performance.
"I'm a fan. I think she's done a terrific job as President of the Commission", said Frances Fitzgerald, an MEP from the same political group.
But for Malin Björk, her speech lacked empathy towards people suffering from the cost of living crisis.
"She stayed in this kind of European EU bubble and it's more about what she didn't say or so you know, she didn't address the fact that people are, you know, in working poverty," said Bjork.
Panelists also discussed a European Parliament report calling for common guidelines on prostitution for all EU states.
Watch Brussels, my love? in the player above.