World
Survivors in Ukraine's liberated towns recount violence of retreating Russians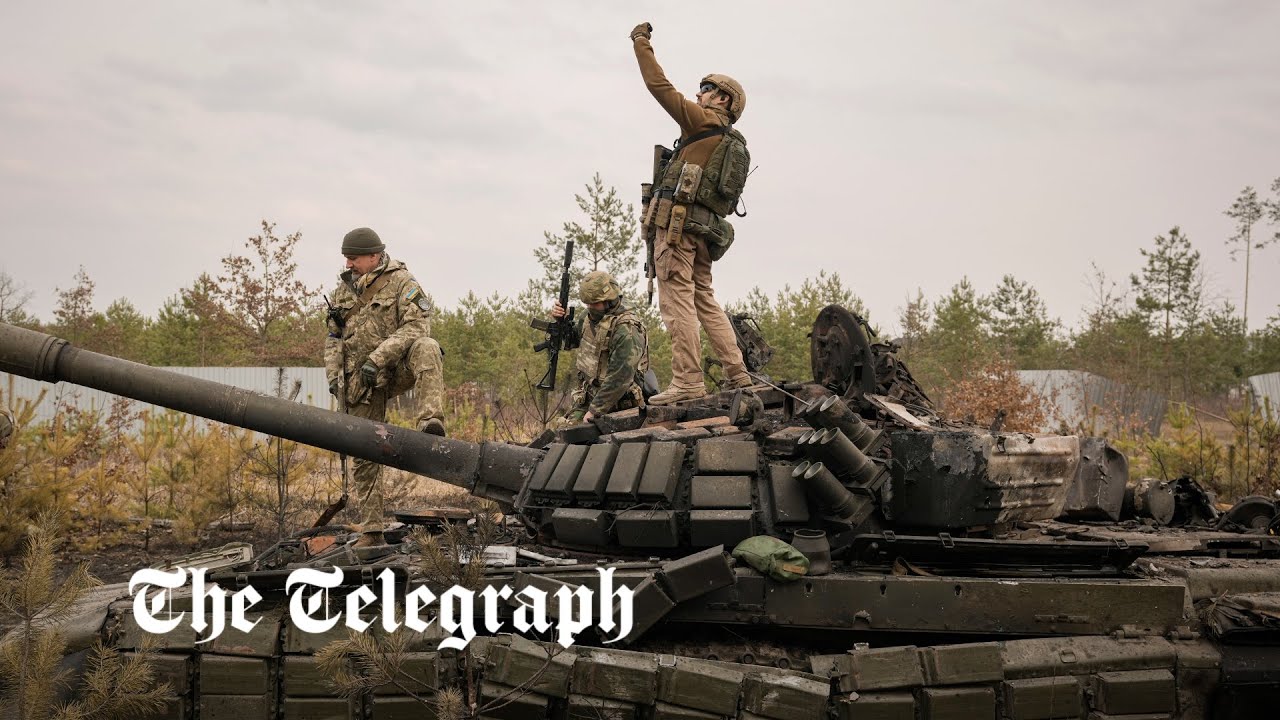 Ukrainian President Volodymyr Zelensky on Saturday accused Russian soldiers of deliberately mining areas in northern Ukraine as they pulled back from the region.
"They are mining all this territory. Houses are mined, equipment is mined, even the bodies of dead people. There are a lot of trip wires, a lot of other dangers."
Zelensky said efforts were ongoing to clear mines and secure the areas, but advised residents who had fled to stay away for now.
"It is still impossible to return to normal life as it was," he said.
Russians accused of planting mines
Chernihiv Governor Viacheslav Chaus on Saturday also accused Russian troops of planting mines as they drew back from positions around the regional capital.
"There are a lot of mines. They (the villages) are strewn with them," he said on national television.
On Saturday the emergency service said over 1,500 explosives had been found in one day during a search of the village of Dmytrivka, west of the capital. As journalists went into Dmytrivka on Friday, smoke was still rising from the wrecks of armoured vehicles and the bodies of at least eight Russian soldiers lay in the streets.
Russia's defence ministry did not reply to a request for comment on the allegations of deliberating placing mines. 
The casualties of the Russian occupation and the fighting are also starting to become clear. 
The bodies of at least 20 men in civilian clothes were found lying in a single street in the town of Bucha near Kyiv after it was retaken by Ukrainian forces. 
"In order to slow down the advance of our units, the Russian occupiers are mining abandoned positions, deployment routes, elements of transport infrastructure and equipment that cannot be evacuated," the government in Kyiv said.
Civilian casualties in the streets
The corpses were strewn across the road, wearing civilian clothes, with at least three bearing white cloths. One of the bodies of the men had his hands tied, while another had suffered a large head wound. The bodies appeared to have been lying in the street for several days.
In the village of Huta Mezhyhirska, north of the capital, a Ukrainian journalist was found shot dead wearing his press jacket. 
Maksim Levin, 40, was killed by two gunshots fired by servicemen of the Russian military, Ukraine's prosecutor general's office said on Saturday.