World
French presidential debate live: Macron and Le Pen clash in election face off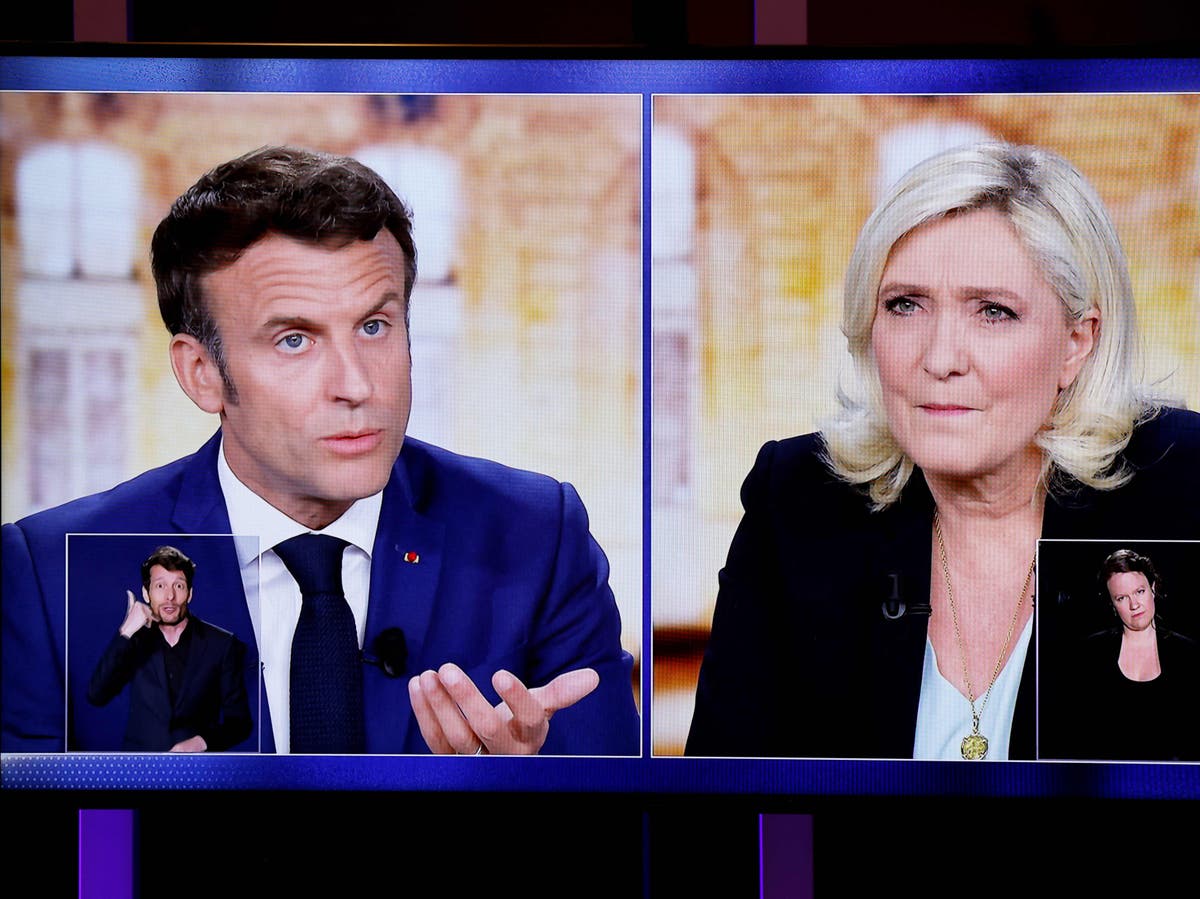 Emmanuel Macron and Marine Le Pen clash over EU
Emmanuel Macron and Marine Le Pen have clashed over the far-right leader's links with Russia in a live television debate ahead of the upcoming election.
The incumbent president said Ms Le Pen was "dependent on Putin" and called Russia her "banker" as he launched into fierce criticism over a loan taken from Russian bank in 2014.
The National Rally leader denied her independence was compromised by this.
The two candidates also clashed over energy – in particular renewables – and Muslim headscarves in public spaces, with the Mr Macron saying Ms Le Pen's plans to ban them would start a "civil war".
Polls suggest that Mr Macron, a pro-European centrist, has a growing and significant lead over Ms Le Pen, an anti-immigration nationalist, ahead of the weekend vote. But the result is expected to be closer than five years ago.
Bookmakers said more than a quater of French voters were waiting until the debate to decide who they would vote for or whether they will vote at all on Sunday.