UK
Boris Johnson latest news: PM using 'murderous dictators to keep lights on' with Gulf oil trip, Rayner says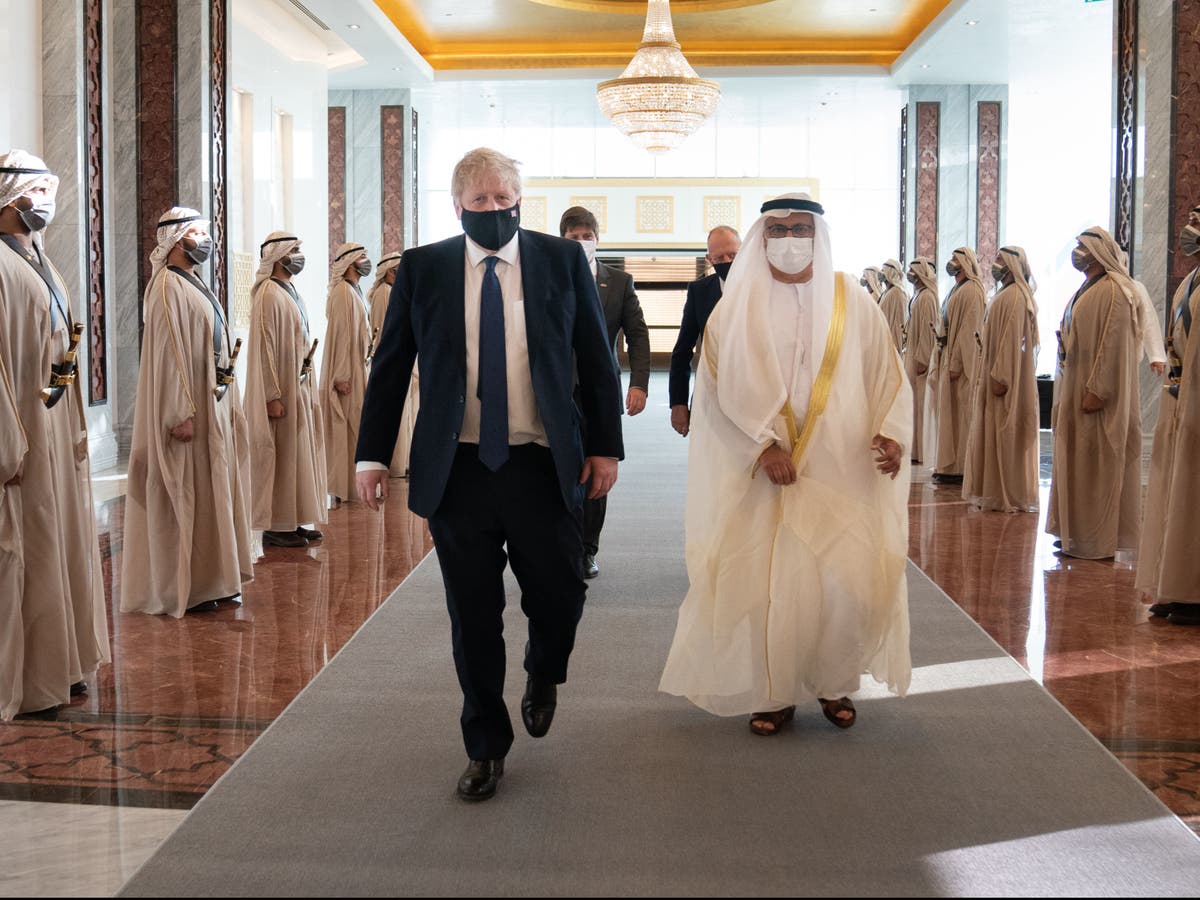 PM to 'stick to principles' amid claims he is going from 'dictator to dictator'
Boris Johnson is using "murderous dictators to keep lights on" because the Conservatives have failed to prepare an energy strategy during their years in power, the shadow deputy prime minister has claimed during noisy exchanges in the Commons.
Angela Rayner, facing deputy prime minister Dominic Raab, said the PM was now "on a begging mission" as he visited the Gulf states to ask them to increase oil production.
"The government benches have a choice – they can accept Labour's plan to save working families hundreds of pounds on bills funded by a one-off levy on the soaring profits of energy companies," she said.
"So I ask the deputy prime minister – is their only plan to keep on begging?"
Mr Raab said while Labour had been campaigning for Jeremy Corbyn to become leader, Mr Johnson had been "leading the response to the nerve agent attack on Salisbury".
The PM is visiting the United Arab Emirates and Saudi Arabia, even though MPs have urged him to scrap plans for a post-Brexit trade accord with the country after it executed 81 people over the weekend.
In Abu Dhabi, Mr Johnson insisted he has raised the two countries' poor human rights records "many, many times", adding: "I'll raise them all again today."